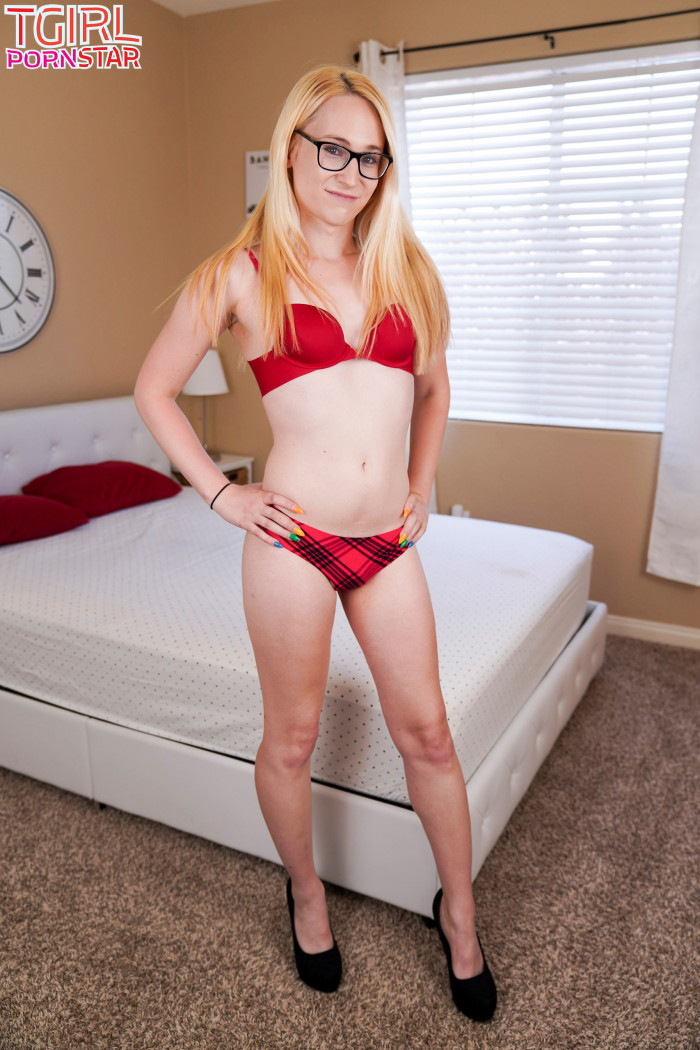 Aphrodyte
Birthday: 19th December
Location: Long Island, NY

2019 bio update (by Radius Dark):

She's adorable. I told her that she looked like the "Mother of Dragons" from Game of Thrones. In her personal life, she's more of a top. She loves the fact that she looks like a bottom, but fantasizes about fucking the hell out of a big muscular guy.

She stands 5'7", but appears petite. She seems thin, but has some amazing, thick legs and pretty feet. She's gonna bottom in her first hardcore with us, but in the future, she'll be topping!

--------

2018 bio (by Ellis):

Aphrodyte is yet another brand new sexy Tgirl from Long Island, NY. She's a Scandinavian cutie with movie star looks and a sensational personality. When I met her before the shoot I was stunned at her natural beauty – she was surely turning heads as she walked through Manhattan in her tight red t-shirt and denim Daisy Dukes! She's a natural in front of the camera and shooting her was a pleasure. Aphrodyte is interested in doing hardcore scenes so keep an eye out for more of her!