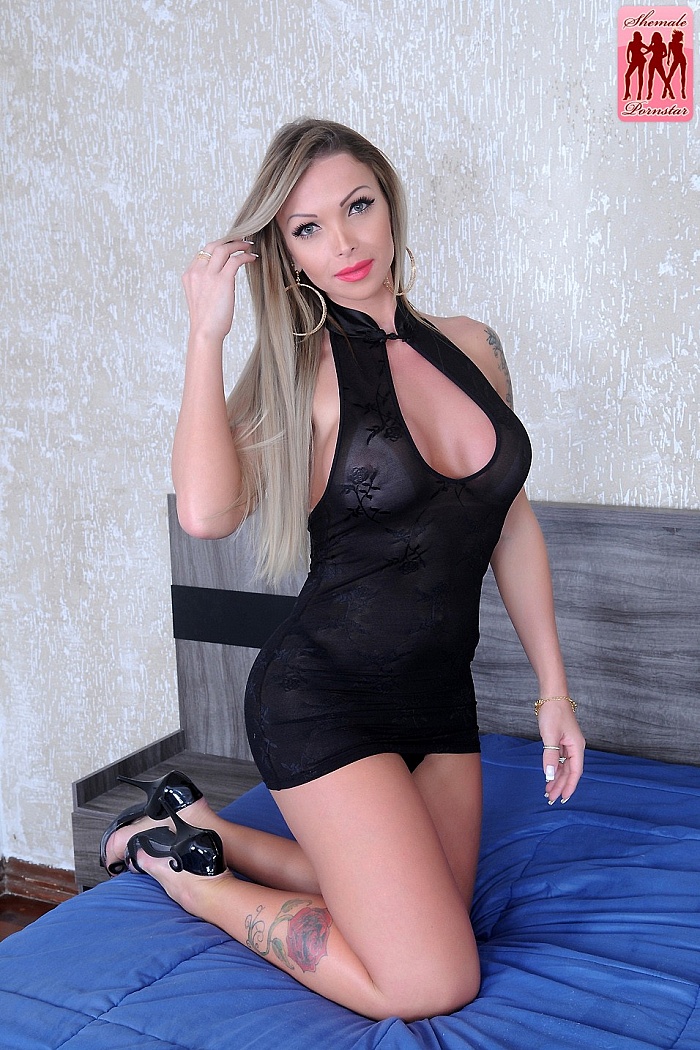 Carla Novaes
Birthday: 27th May
Location: Sao Paolo, Brasil

Carla Novaes appears in most TS porn fans top lists and most of them, would have expected her to have been around much longer, due to the amount of DVD and website appearances she's put in.
Slim figured with good sized boobs and the trademarked, huge Brazilian butt, she's the epitomy of what a Brazilian shemale should look like. Beautiful, feminine, with curves and a hard, big cock ... who loves fucking with guys, girls or other TS's in anyway possible.
Appears on 'Shemales-From-Hell presents The She-Mazing Transsexual Midget' - watch trailer for FREE here!